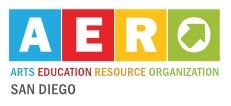 Field Trip Requirements
Minimum Size
Field trips are offered for groups of 10 or more. Field trips can be scheduled for smaller groups at the regular admission rate.
Maximum Size
The Museum can accommodate groups up to 75 guests. However, if your group has over 75 guests, please contact us to make special arrangements.
Schedule in Advance
We ask that you call to schedule your field trip at least 2 weeks in advance.
Field Trip Costs
In-Person Field Trip Cost
For groups of 10 or more, the group rate is $8 per student and $12 per adult.
Groups are allowed one (1) complimentary chaperone for every 10 students.
Bus and coach drivers also receive complimentary admission.
Schedule an In-Person Field Trip


Virtual Field Trip Cost
Virtual field trips are available to individual classrooms for $25, $50 per grade level, and $150 per school site.
Schedule a Virtual Field Trip
Field Trip Duration
Depending on the size of your group, field trips can last at up to 2 hours.
How to Schedule Your Field Trip
Online
Complete our online form and we will process your request.
Schedule a Field Trip
By Phone
Call our visitor services staff at (760) 304-5817 to book your field trip.
Call to Schedule a Field Trip
For More Information
Call our education team at (760) 304-5817 for more information about our field trip program.
Call for Information
---