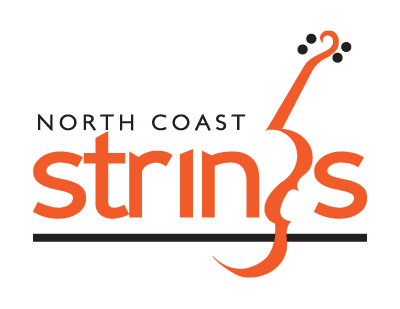 North Coast Strings is a musical ensemble designed to be an entry point for adults who want to learn to play a stringed instrument (violin, viola, cello, bass) or for those who have played in the past, but haven't picked up their instrument in a number of years.
The orchestra is hosted by the Museum of Making Music and directed by Alyze Dreiling.
About the Conductor
Alyze Dreiling is an award-winning conductor, and accomplished violinist and violist in San Diego. In addition to serving as the YPO Soloists Ensemble Artistic Director and Conductor since 2010, she is adjunct faculty at Grossmont Colllege, University of San Diego and USD Chamber Music Festival and is also a violinist with Trio Licenza, the piano trio, in residence at USD, and a member of the California Consort.
Alyze Dreiling was born in Detroit, Michigan. The Detroit Symphony and the Music Study Club of Metropolitan Detroit sponsored her education and she began her studies with Mischa Mischakoff, one of the best-known concertmasters in American orchestras. Ms. Dreiling graduated from Indiana University where she studied with Josef Gingold, considered one of the most influential violin masters in the United States. She holds a BM in Violin Performance from Indiana University and MA from United States International University with an emphasis on Orchestral Performance. ​
Ms. Dreiling was a semi-finalist in the European Union International Conducting Competition in 2018 held in Sofia, Bulgaria.  She has attended masterclasses with famed conductors Zoltan Rozsnyai, Gunther Neuhold, Neil Thomson,    Dr. Scott Weiss and Philip Greenberg, and she has conducted orchestras in Sofia, Bulgaria and Florence, Italy. She was interviewed recently by the San Diego Tribune and 92127 Magazine, which can be viewed on her website, as well as an online interview with Ms. Dreiling by the Museum of Making Music. https://www.alyzedreiling.com/
Ms. Dreiling was the founding Artistic Director and Conductor of Classics for Kids and currently is Artistic Director and Conductor of YPO Festival Orchestra, Soloists Ensemble and Soloists Sinfonietta and was recently awarded first prize in the Conductor of Youth Orchestras division of The American Prize Competition. She is the Assistant Conductor of the Grossmont Symphony Orchestra She also conducts the Symphonic Orchestra for Civic Youth Orchestra (CYO)and a String Ensemble at Grossmont College. She performs regularly as solo recitalist and as a member of chamber music groups and is conducting clinician for youth orchestras in the San Diego area as well as for various traveling groups.