You're invited on a musical journey through the Museum of Making Music! Designed for grades 1-5, the MoMM Virtual Field Trip program includes a tour of the Museum galleries as well as three separate STEAM units. Customize your experience by picking the units that work best for your classroom. We recommend pairing the Virtual Gallery Tour with one to two of the STEAM Units.


Virtual Gallery Tour – 30 Min
Join our guide Jacinta on a tour of the newly renovated Museum of Making Music galleries. Students learn about a variety of musical instruments, visit music stores from long ago, and watch live performance clips. Students will use their reasoning skills to discover how and why instruments and music making have changed over time.

STEAM Units



The Language of Music – 15 Min
Join professional musician Tiffany Christopher on a whirlwind adventure through the language of music. Students explore tempo, pitch and harmony and apply basic math skills to understand notes, note values and scales. Tiffany's song (and dance!) will leave your students motivated to find their own creative voice.

The Science of Sound – 15 Min
San Diego musician David Castañeda shares the science of sound through the lens of music. Using musical instruments, students learn about basic science concepts such as vibration, sound waves, and pitch. Students will leave excited about how science and math help create the music they enjoy.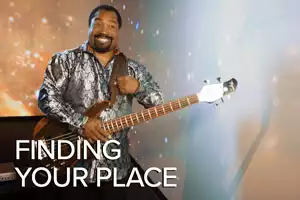 Finding Your Place – 15 Min
Did you know that there are hundreds of careers in the music industry in addition to being a musician? In this unit, students learn how they can find their place in the world of music. Join professional musician Michael Kennedy and friends John, Jamie, Robin and Kimberly as they share career opportunities related to instrument making, selling, teaching, playing and more!
Content Standards
The MoMM Virtual Field Trip program supports:
Common Core State Standards in Mathematics and English Language Arts
Next Generation Science Standards
History-Social Science Content Standards for California
California Arts Standards for Music
Program Details
The

MoMM

Virtual Field Trip can be

sent directly to educators and viewed on-demand

or presented LIVE by a member of the MoMM Team

(via Zoom, Google Classroom, etc)

.

The fee for the on-demand option is $50 per class, $100 per grade, or $250 per school.
The fee for live facilitation is $100 with a maximum of 30 participants.

Both options are FREE for Title One designated schools or groups that can demonstrate need.
Once registered, educators will receive an email confirmation with details on how to access the videos or to confirm your live facilitation.


Both

on-demand and live options

include downloadable worksheets and resources to support student learning.




This program is designed for grades 1-5.

Please inquire about customized tours

or

presentations for other

age groups

.



This program was made possible by:

---